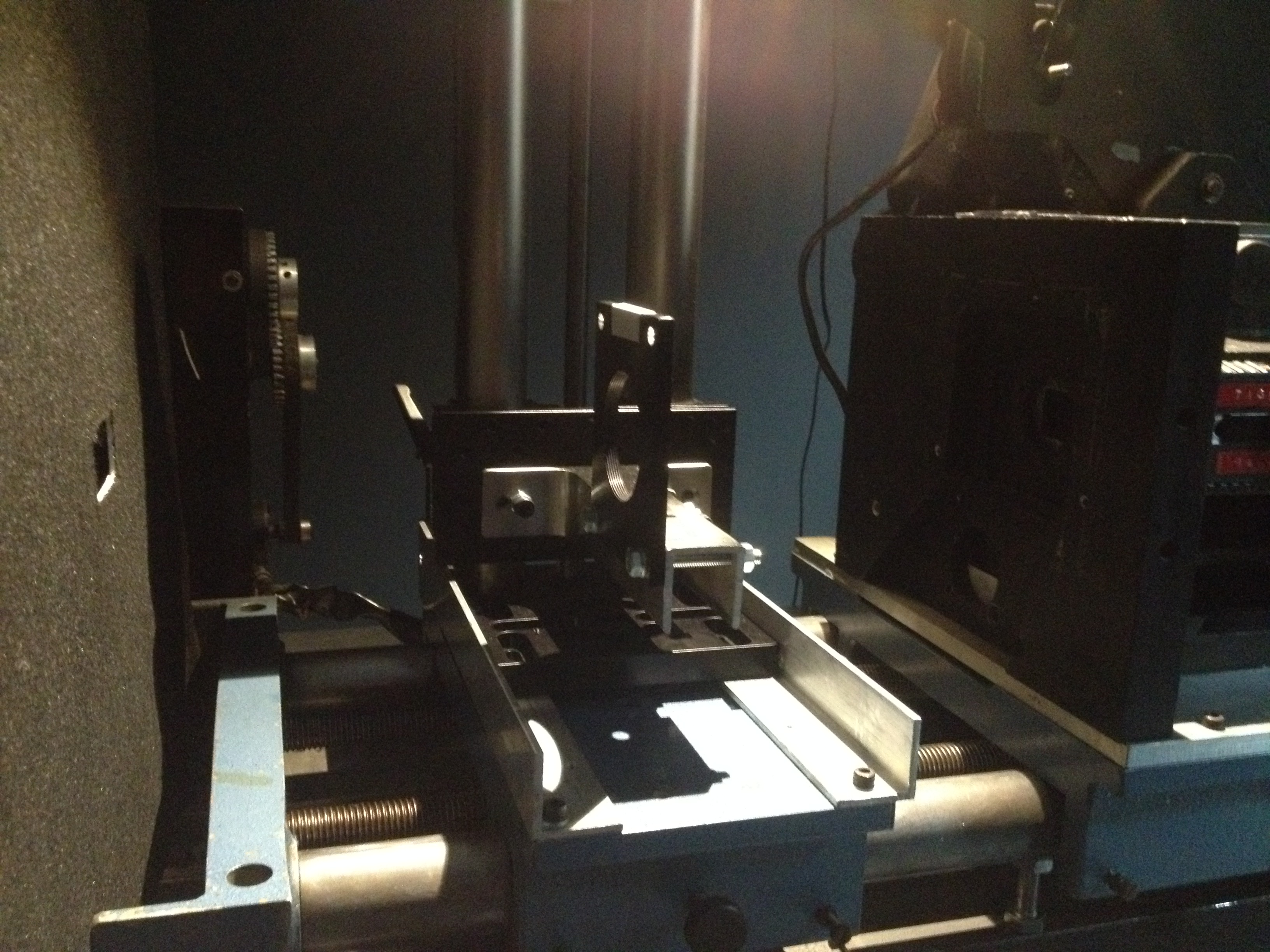 I have finally, after what feels like 10 years (prob 10 years since acquiring this machine) but is actually 5 years of storage battles, makeshift repairs, huge learning curves (electrics, relays, soldering, circuits, mechanics and optics) got to the point where this Oxberry-Neilson/Hordell bastard printer is working enough to make tests to ascertain what still isn't working. I know for …
Continue Reading...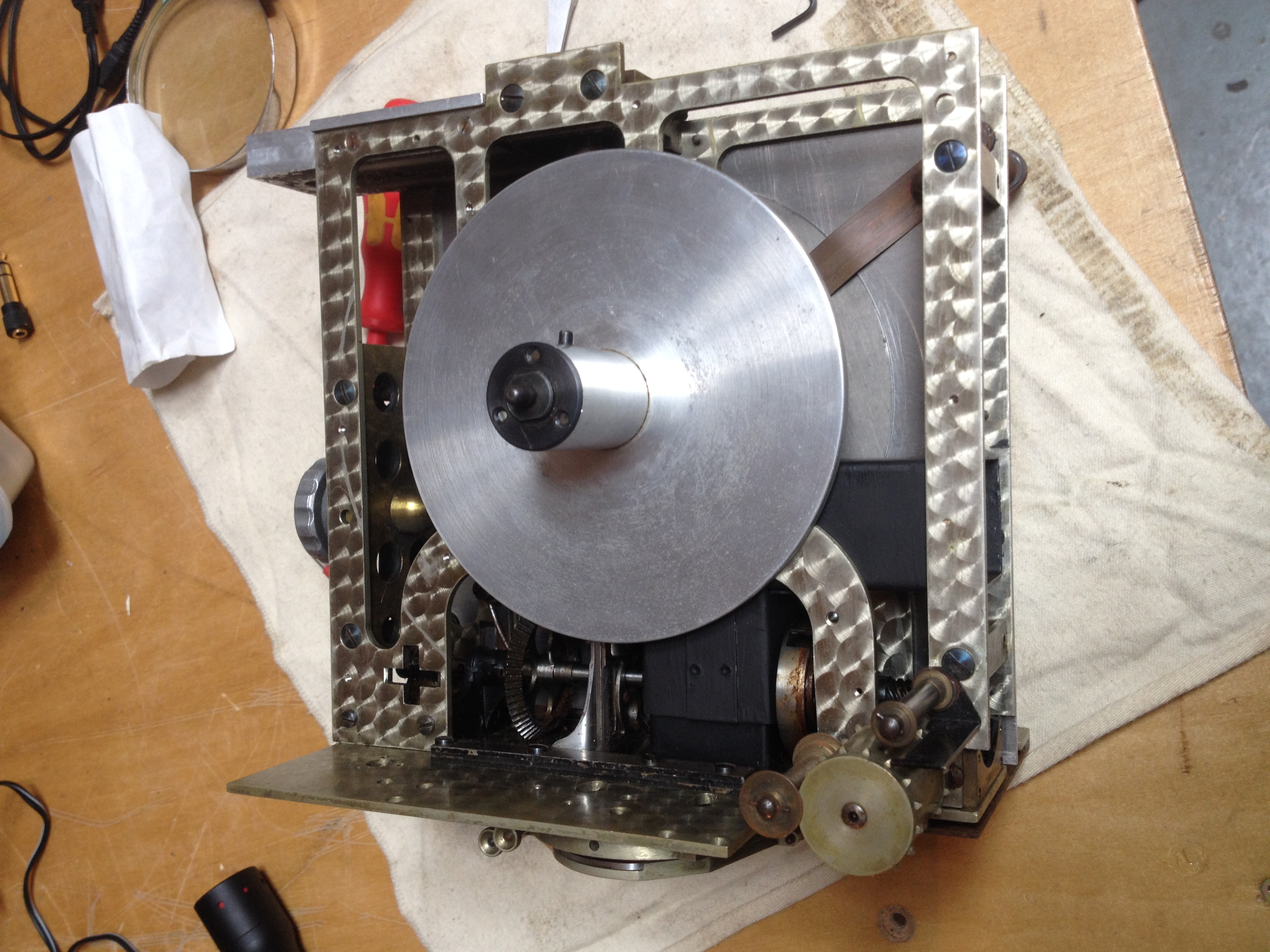 More on the machine part I bought years ago. I have finally, after a bit more in depth research worked out that it is the basic mechanism from a Debrie Parvo L series camera. Here is a link to a film of its manufacture and assembly. http://cinematographes.free.fr/videos/debrie-3.mov Heres some good photos of a complete one in the Malkames Collection. …
Continue Reading...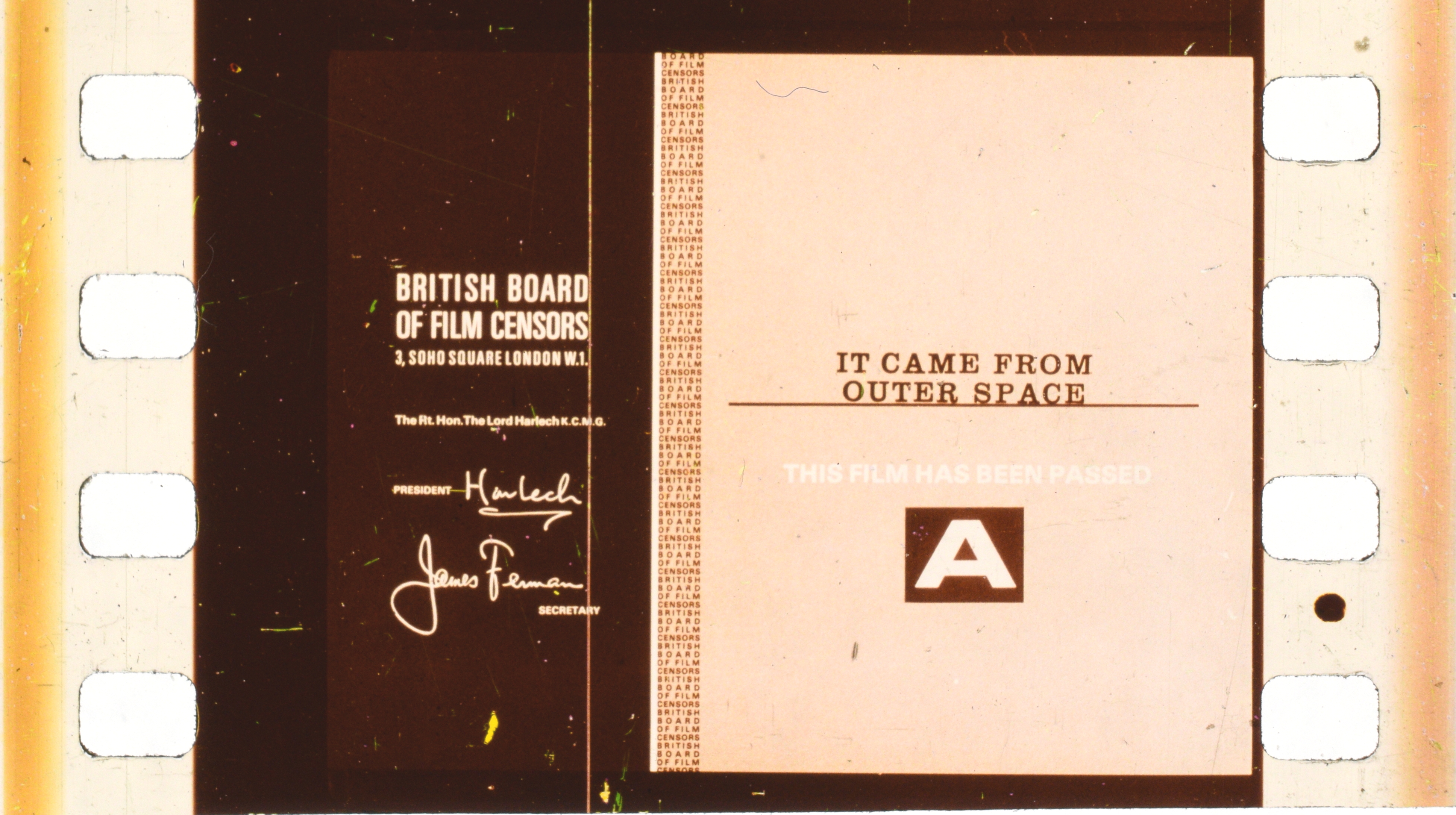 I am presenting at the Ghent Early Cinema Conference and will be showing my idea that Cinema design, the building itself may of played a part in the adoption of narrative forms of cinema films, or those forms that were more story and duration based and required suspension of disbelief to read and enjoy. I will do this by sketching …
Continue Reading...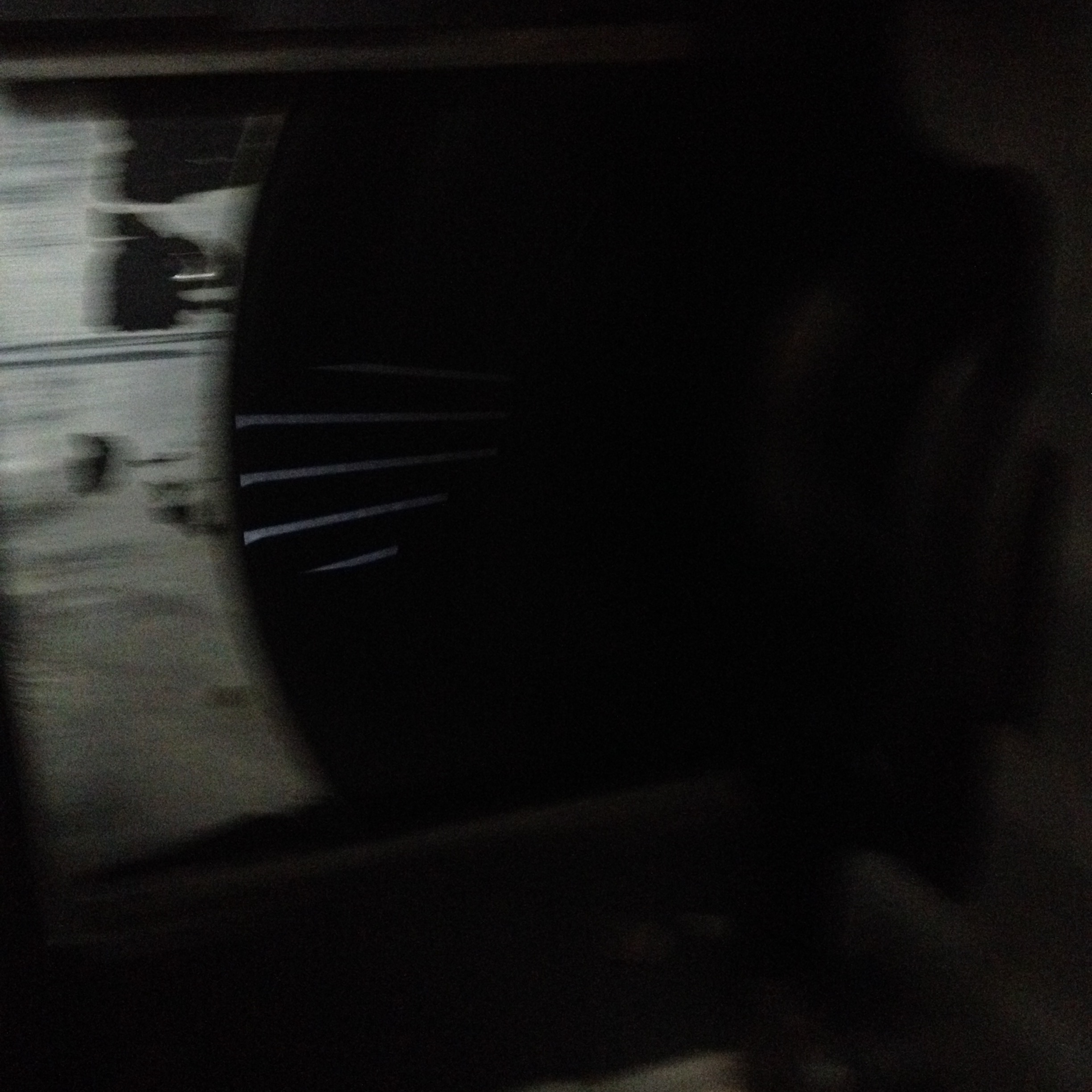 Heres 2 photos taken during a shutter test where the blade has been almost closed over and a very tiny slit is all that lets any light through. This would produce a shutter speed too fast for effective exposures (in convnetional use anyways). The LED light source illuminating the paper on the other side of the gate flickers and this …
Continue Reading...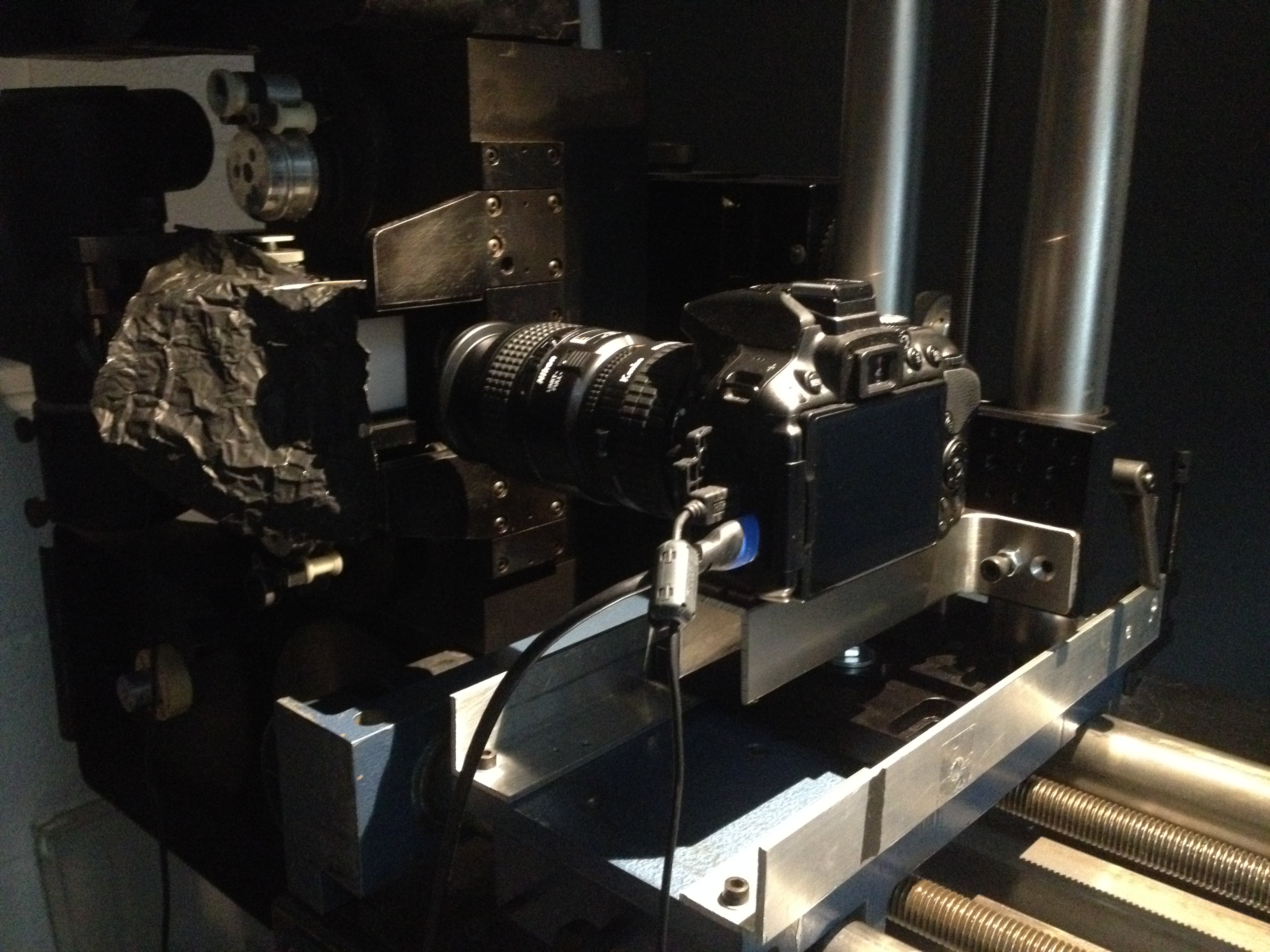 Using a linear stage from Thorlabs and some basic metalwork I can now accurately position a digital camera or just the lens to line up with the camera. A bit of tweaking to get the relay lens bellows to fit. All that needs doing now is take up motor electrics, then I'm ready to try some film to film tests. …
Continue Reading...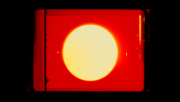 Quick test scan off the printer of acid treated and burnt through short length of film. ST should be on right of course. 16mm Lab leader I found. 35mm, sent to Matt Soar for possible inclusion in his project lost leaders And my favourite, a video clip of film passing through the gate. And another clip I …
Continue Reading...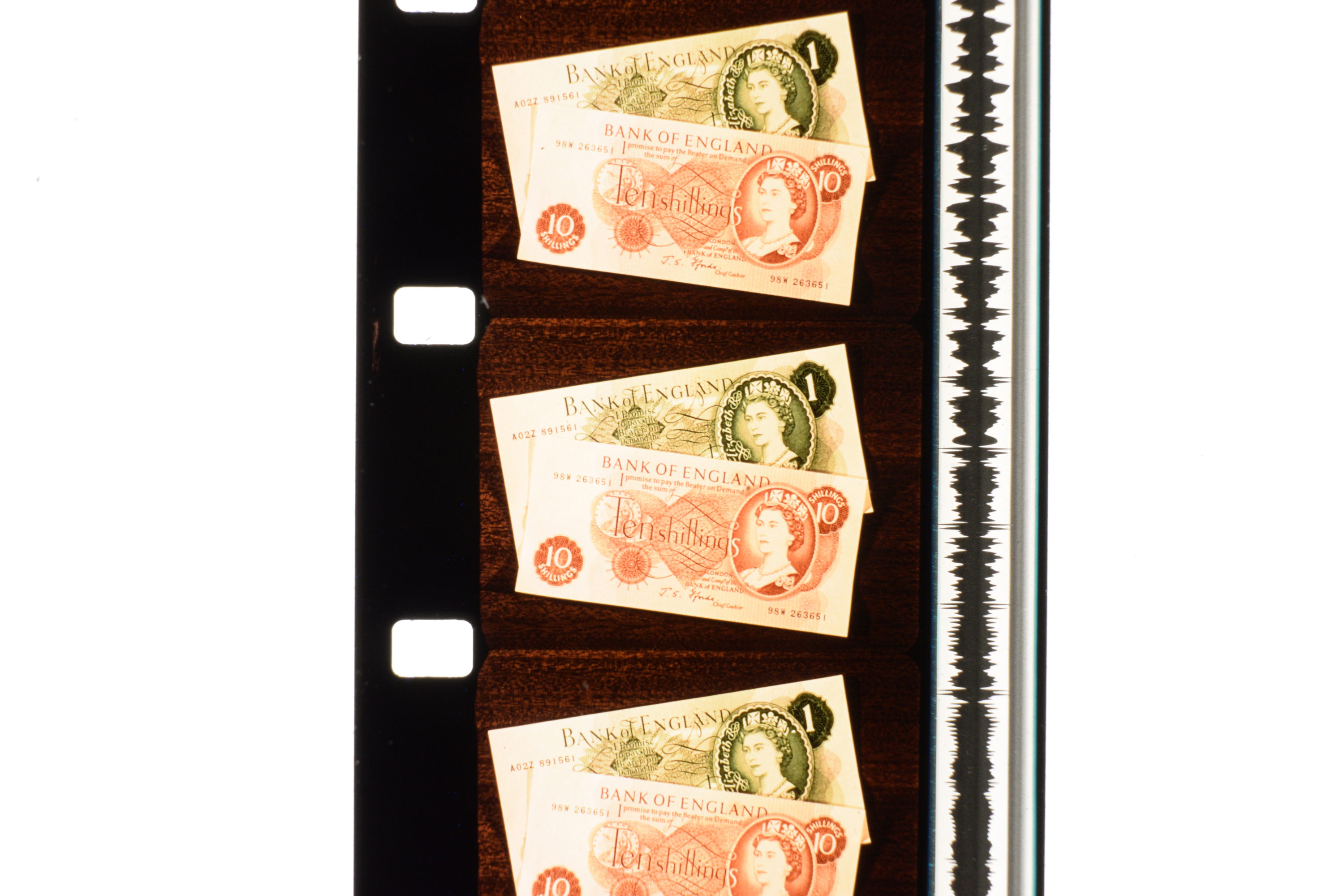 OK. Its basic stuff, but there are exact and meaningful orientations of film strips in printers for obvious reasons. But you can get in a muddle thinking about whats right, what 'looks' right and what you think should be right. This video shows a 16mm sequence in the printer gate, seen as by the video camera. It clearly shows an …
Continue Reading...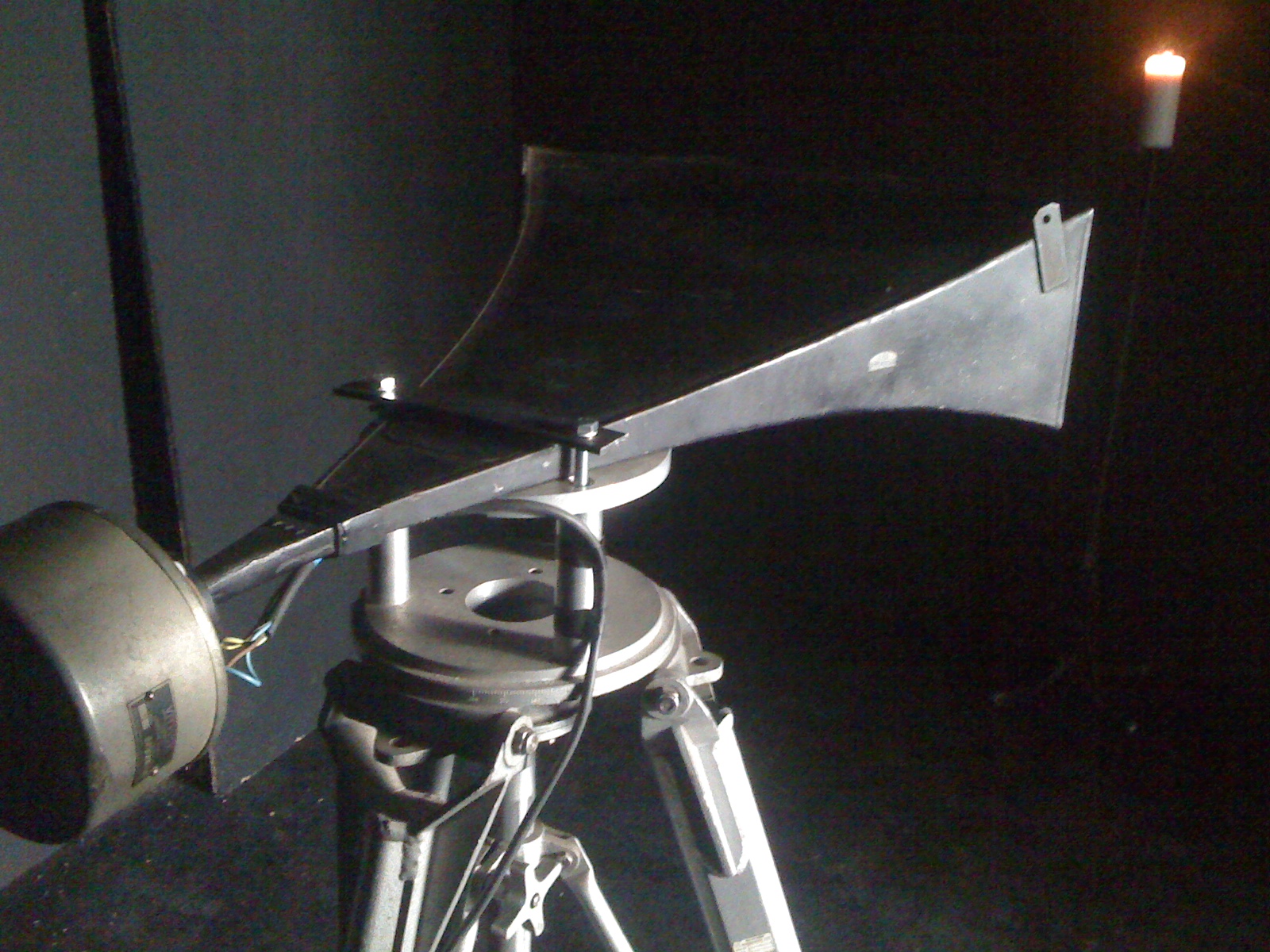 I helped prepare and rig the flying screen at the Cube for Spectres the other day. Went really well. The perforated screen, if lighting conditions are right looks transparent at one moment and acts like a screen at another moment. Heres some video clips.
Continue Reading...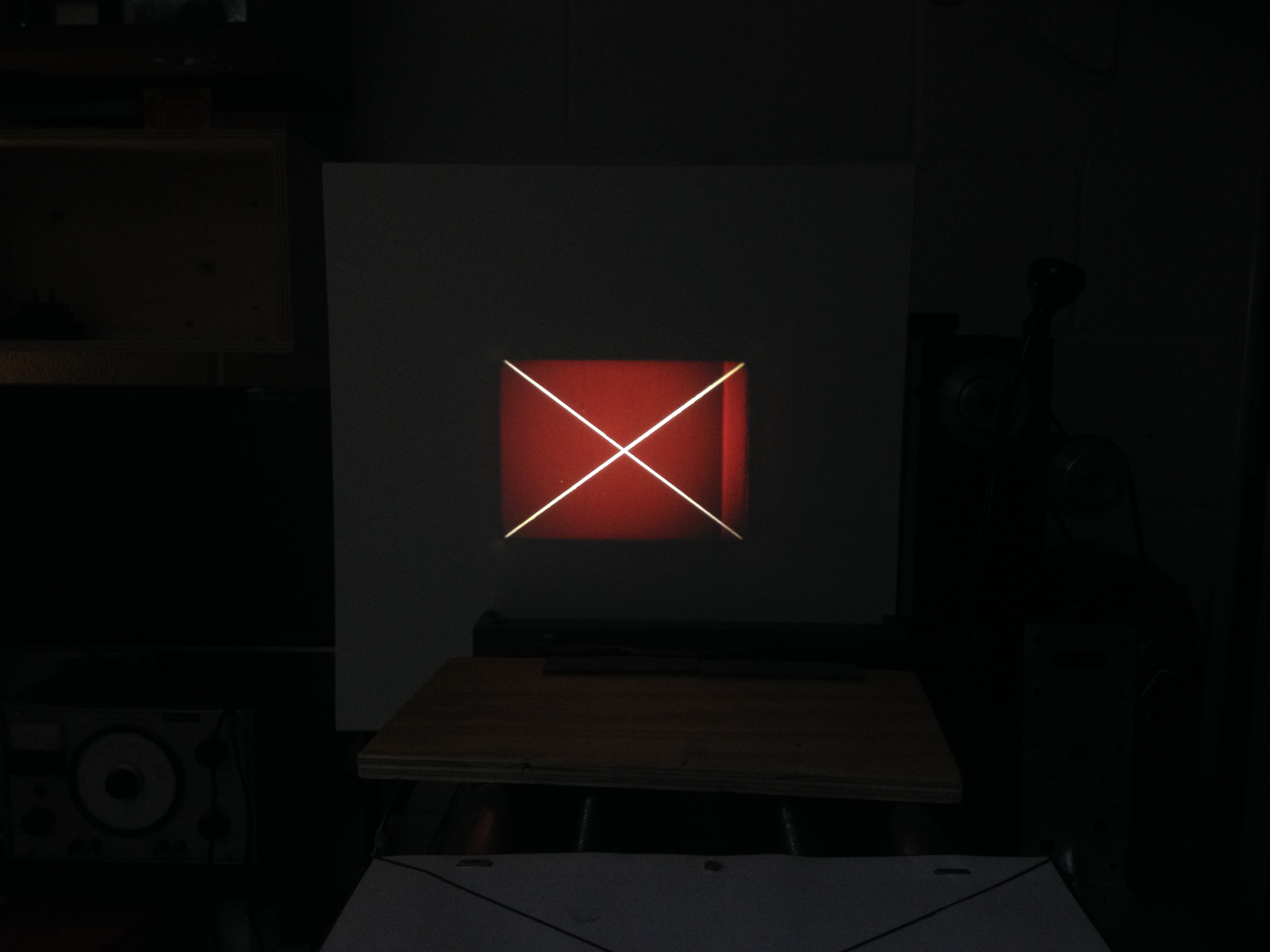 Here is the camera as projector again. The 100mm lens produces an image (through 35mm gate) that fits well into the punched paper we were planning on using for the leader project. But to save paper, registration problems and building time/money we might now shoot off an ipad screen which fits perfectly the 190mm x 138mm image. The soundtrack width …
Continue Reading...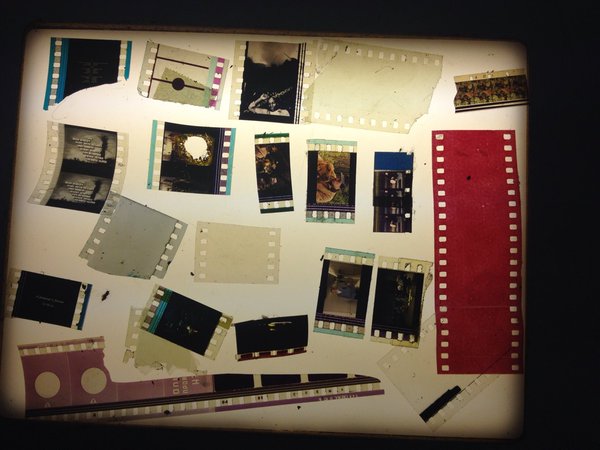 Starting this soon. Going to video off rostrum rig I'm designing for Andrew Manias clip collection.(no posts about that yet anywhere) and add talkover narration afterwards.
Continue Reading...