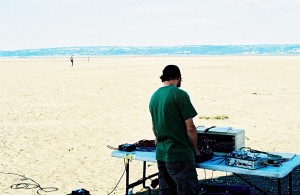 ENVIRONMENTAL TOUR OF THE BRISTOL CHANNEL
In September 2009 I undertook an unplanned and non rehearsed Environmental 'derive' along the entire coast of the greater Bristol Channel. Moving and living in a van and carrying a sound system and electronic instruments we set out to explore the coast as a framework to stage impromptu gigs and as an informing source for any works made.
see basic website documentation here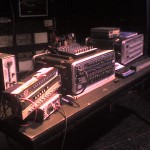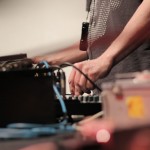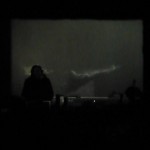 List of past live shows
H&H. Residents night at Cube Cinema. 2nd November 2012?
2nd April 2011. Cube Cinema. Solo as part of the Cubes Radiophonic Workshop weekend.
28th November 2009. Cube Cinema. Solo and duet with Max Eastley. MP3 files Here
10th – 18th September 2009. Various locations around the Bristol Channel.
25th April 2009. Ambush Cinema. Blaxhall Village Hall. With Team Brick and Dokkebi Q.
19th May 2008. Cube Cinema, Bristol. Support for 'Stars Of The Lid'.
20th November 2007. Corsica Studios, London. Suport for Murcof.
27th October . Cube Cinema, Bristol. Support for Andy Moor and DJ rupture.
22nd September 2007. Spike Island, Bristol.QUWACK(E) Collaboration and solo.
2nd June 2007. Venn Festival, Bristol. Arnofini Dark Studio. see Venn.
9th March 2007. Cube Cinema as support for Semiconductor vs Antannae Farm. see Review.
2nd Feb 2006. Tollgate House, Bristol. Commission. Live Oscillascope mix.
22nd September 2005. Cube Cinema. Support for Lawrence English.
1st April 2004. Louisiana, Bristol. Support for Black Dice.
31st October 2004. Cube Cinema. Support for Duodecimo. Under_score night.
17th November 2004. Cube Cinema. Support for Pole. See Adam Faradays Photos
24th September 2004. Mutant Textures, Cosies, Bristol. Float records.(first solo show)
June 2003. Ashton Court Festival, Blackout Tent. With Team Brick.
Feb 2003. Cube Cinema. As trio 'Vi' with Peter and Geir. Support for E.A.R.