is
An Artists Run Cinema
The Cube for me is a 'Motion Picture Theatre' in the old fashioned sense of a 'place' set up to provide attractions of an new, exciting, challenging kind. I also think that the following is true:
Modern Art is a branch of Cinema

This thesis is one I have absolutely no proof or evidence for being based rather on a loose survey of the timelines for Cinema and Modern Art. If one looks at these it could easily be speculated that it was photography and Cinema that were the developments in perception, art, science and expression that paved the way for modern art in all its various 'ISMs' throughout the 20th Century,

Further research on this theory:
Cubism Perception and Experimental Film
http://en.wikipedia.org/wiki/Standish_Lawder
Film and Cinema is a central Art form of the 20th Century. Its impact culturally and socially is inestimable, invaluable. So I like the connection between the idea that Cinema is the parent of modern Art and the notional practice of a group of Artists operating a Cinema. If we follow the idea that Cinema was born out of multiple 'cultural Series' such as pictorial theatre, fairy plays, photography, science, mechanisation, Magic Lanterns, then it might be interesting to develop a practice that engages with any or all of these series as new creative forms to investigate and practice [crucially] within and as a CINEMA. And to do this in a self aware continuity called history. I think the Cube has been doing this, maybe mostly unawares, for 15 years and this is why it works. It is a true artistic practice.
The Cube Cinema has been the basis of my social and artistic practice for the last 15 years. The Cube as a Microplex is a constantly changing, dynamic flood of encounters, people, events, collaborations, experiments and much much more. Its history so far is largely unwritten and badly documented. My current roles there include director, projectionist and numerous others. But I have always maintained that its basic Rubric is a 'Cinema', not a theatre and not an 'Arts Centre', not a social enterprise and not an art project. It is Cinema in its widest format although it cant include everything (no Cinerama or 70mm) it can grow in almost any direction, with almost any form, all under the roof of a cinema, all an expression of a cinema. It can both show and make films. It is a tuner and a radio station, an enlarged TV studio and an audience network. A publisher, a label and a gallery. A sideshow, a bolthole, a hole in the wall. A workshop, a staging place, an Archive. A museum and a Lab.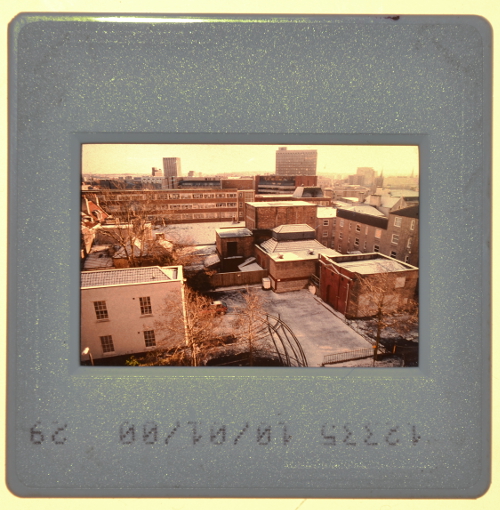 WARNING! Due to technical server location problems, historic URLS and various other things some, if not all of these links probably wont work. I'm working on restoring them but don't hold your breath.
(MOST OF THESE LINKS ARE BROKEN AND I AM IN THE PROCESS OF RESTORING AND ARCHIVING THEM)
Short list of projects there:
Thousand Years Of Cinema
Trailer Trash
Cube Cinema FAQ (Early aims, activities, ambition sat the Cube. [Archive]
Building redevelopment plans
Film Score projects. Database script listing events in this category. [Archive]
Links to articles on/about/by the cube cinema.
From HardBoiled To Human ? . Hilarious diary by early volunteer.
Who will be transformed? article by twenteenthcentury, Saul Albert.
Vertigo article by Chris Williams and Graeme Hogg.
Variant article by Ben Slater. PDF form.
Participant profile.
wiki pages on Cube Microplex.
Reclaiming The Cinema Space: The Cube As Social Practice. Conversation between Adam Pugh and Graeme Hogg, Chiz Williams, Ben Slater from the Cube. Published in Common Ground a book bringing together a collection of conversations between artists and curators. Published as part of the Aurora Festival 2009. Available from the Lux.
Transcript of my Slide Show talk as part of the Cube Open Tour 2007. In this text Slide images presented on screen are indicated by numbers in brackets.
James Winwood (volunteer) Dissertation on the Cube Cinema.
Interview between Paul Cooke and online Film Journal R|R.
Now after a 13 year warm up period the Cube has bought the building and get down to some serious work.