Here we see the Cube buildings from Princess Row, the staff door entrance. A nice detail is the glazed windows in the Lantern. This lantern feature was originally the means of light coming into the workshop which is now taken up by the wooden, fan shaped, raked, T&G auditorium. We would like to restore these glass features and explore the possible cooling and heating offered by controlling the air temp and flow in this volume which sits directly above the cinema auditorium. Plus there would be an aesthetic value adding to the historical roof views of this area as well as possible night time illumination.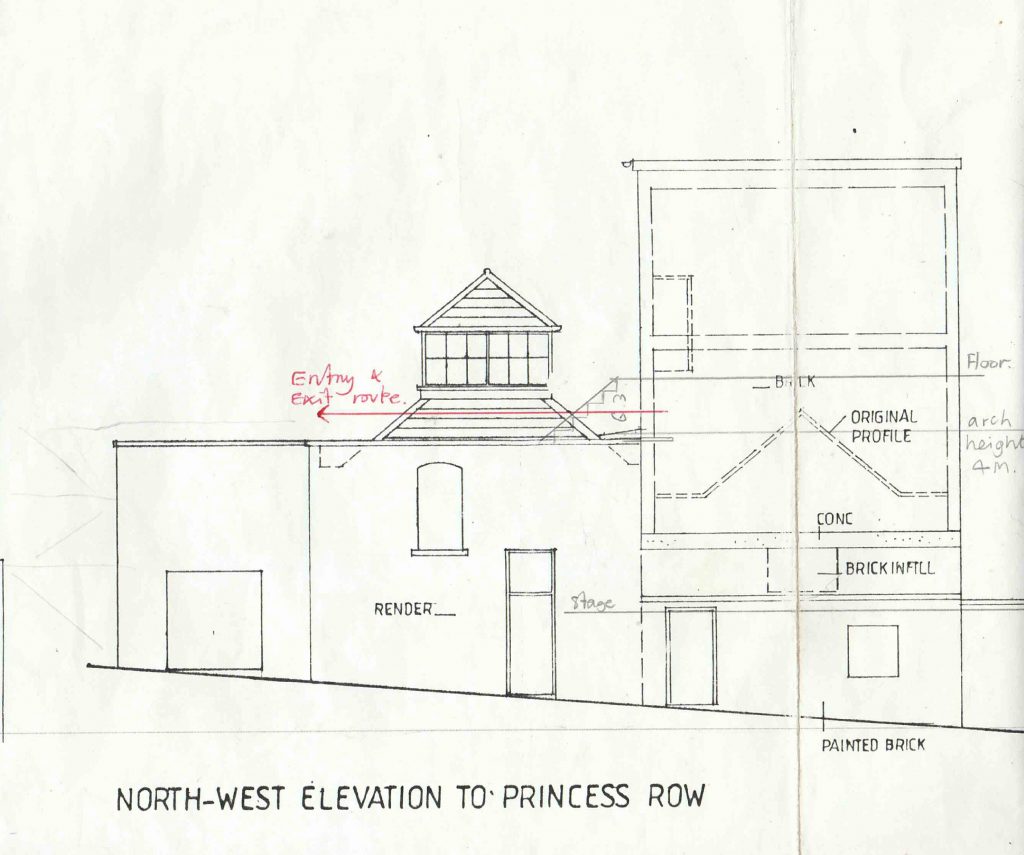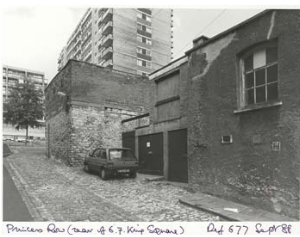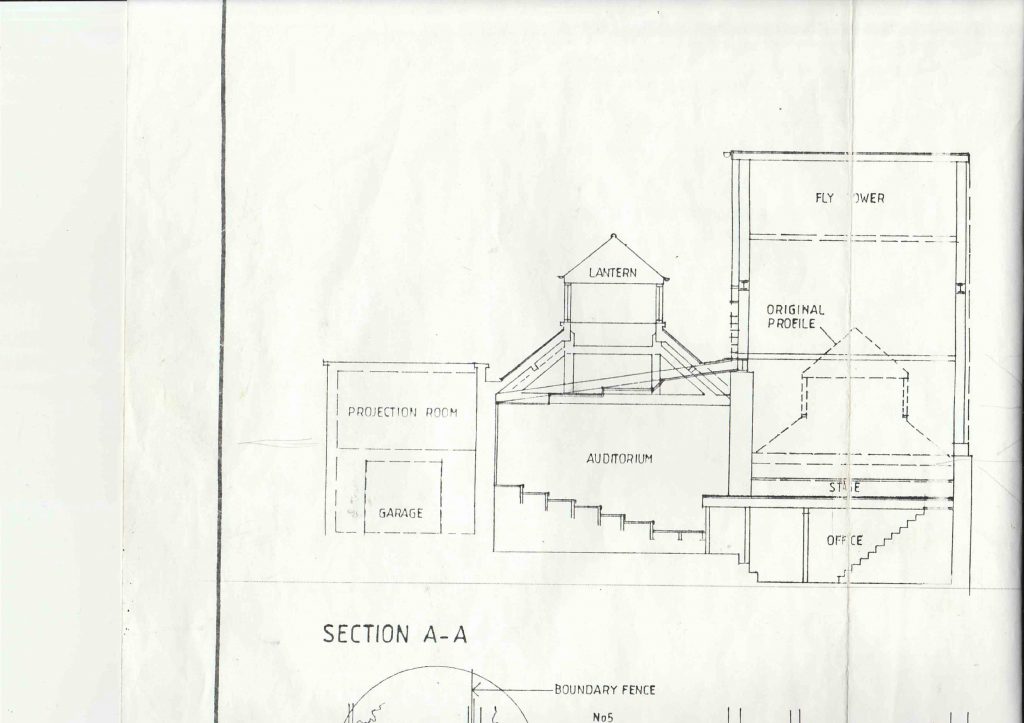 This section shows the modification that was made to the orignial 1916 workshop for the Bristol Deaf Centre. In order to get the height for the proscenium arch from the viewpoint of an audience seated in a raked auditorium, pitched RSJs (x 3) span from back to front. The orignial lantern frame was sliced into and now sits on these steel beams. Everything below the angled RSJs in this drawing was removed.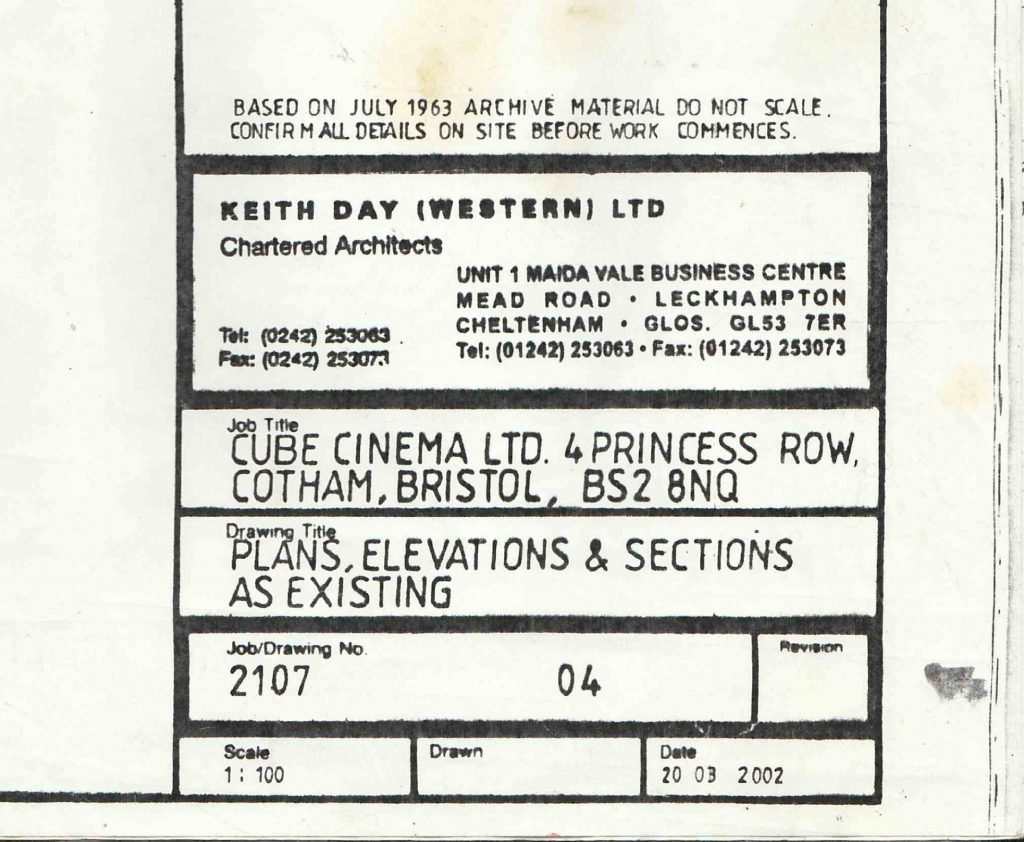 These 2 plans were drawn up by Keith Day Architects on behalf of Nicholas Upton, the Cubes one time building owner and our landlord. Above you can see the reference to the 1963 Archive material that must be in the Bristol Records Office or the City Planning Office.