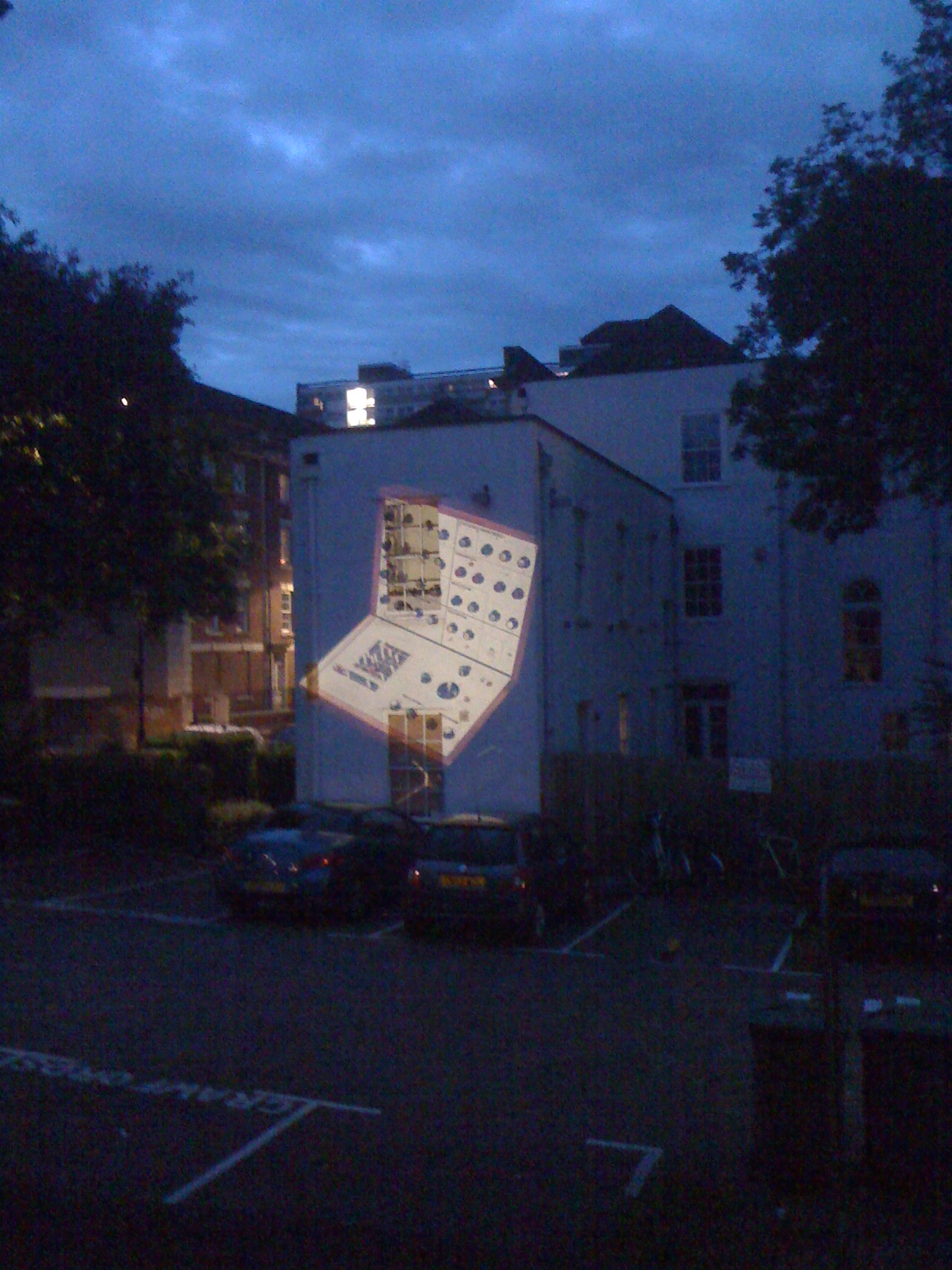 These are old photos of when as 'Robert Fludd' I projected some slides onto the wall of the flats overlooking the Cube Cinema car park when people were leaving after the evening movie.
Continue Reading...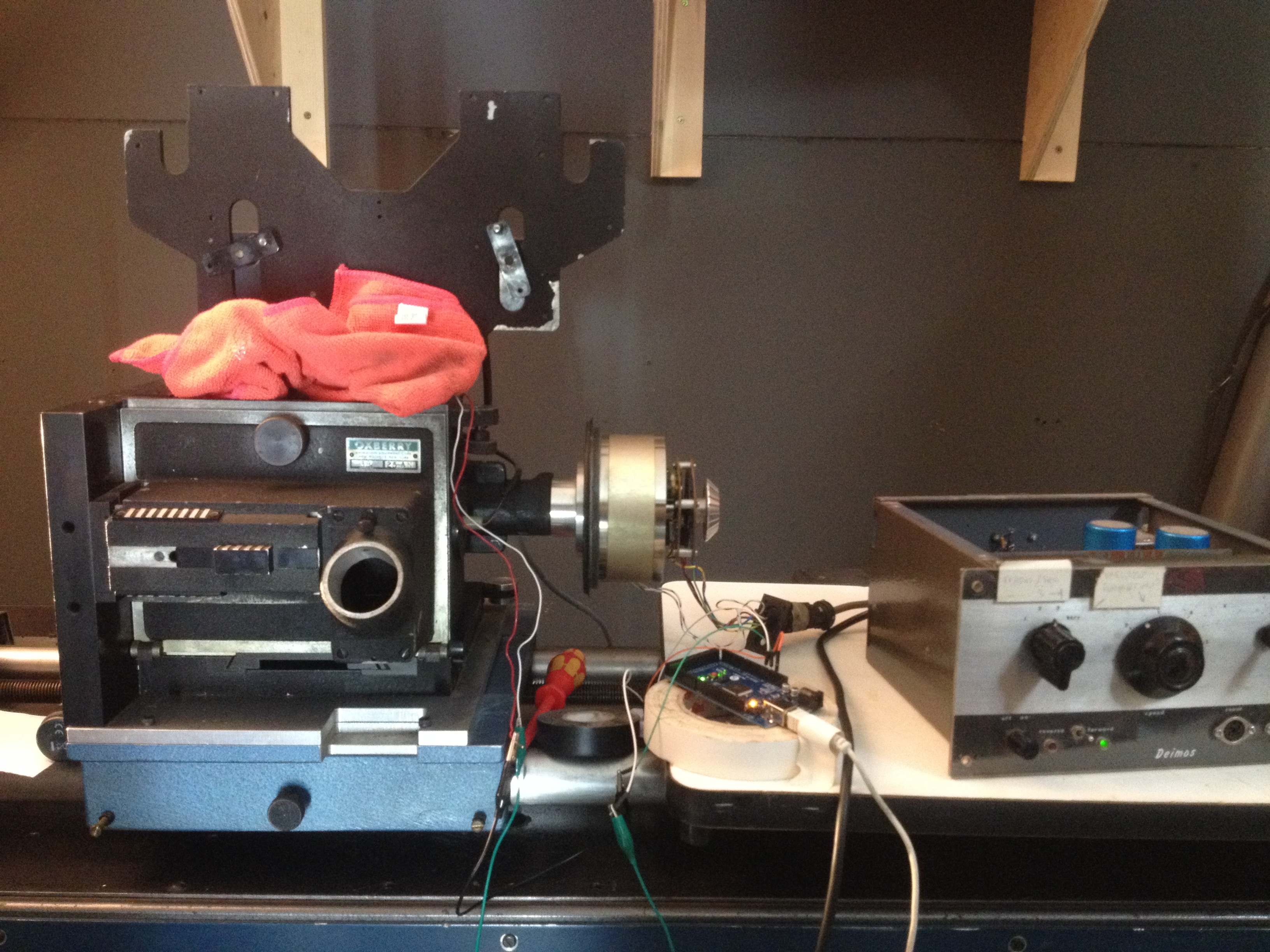 I don't even know if anyone reads these posts. Perhaps really I make them for myself, to chart progress, and refer back to later on. So with an light dependent resistor, micro-controller and signals into MAX I'm finally on way to measure shutter speeds. With current set-up that needs tweaking and improving we're getting the following initial results. Deimos controller …
Continue Reading...
The controller has 3 settings that produce different DC voltages for the motor and produce different speeds to the spindle/shutter that results in different shutter speeds. The videos below show the 3 speeds and all these clips have the shutter set to 170 degrees. My first attempt at the linkage had the effect of a tiny amount of open shutter …
Continue Reading...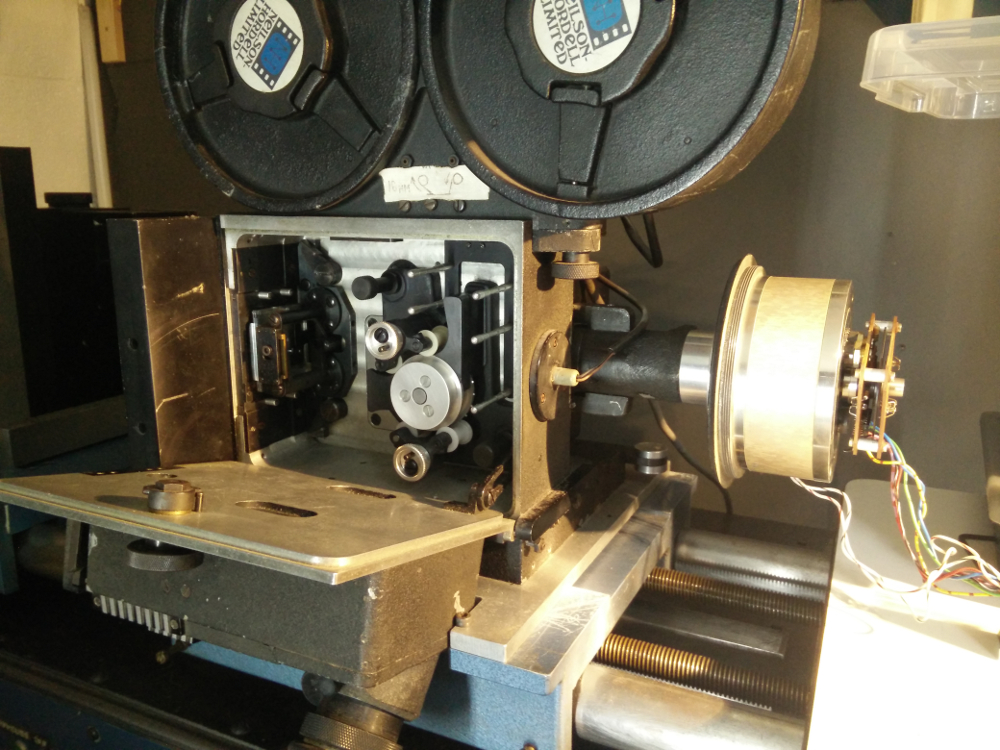 VERY great step forwards but I got the camera motor controller working and rigged it up to the camera to see how it runs and it runs smoothly, beautifully, accurately!!!. The controller has loads of speeds that turn the main spindle/crank at different speeds so that means different exposure lengths AS WELL AS the different lengths provided by the variabe …
Continue Reading...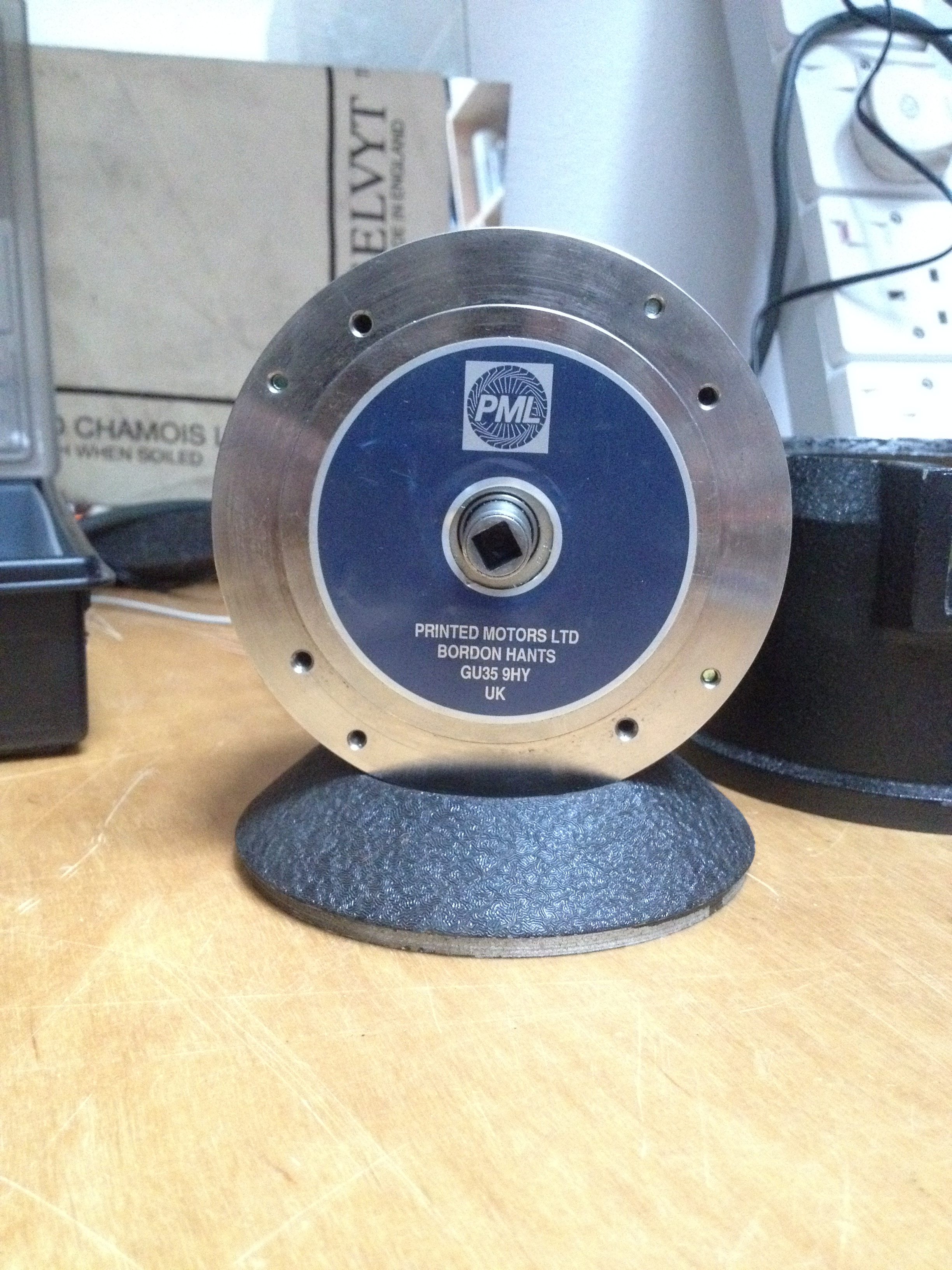 Finally uncovered the oxberry camera motor. Its a printed armature motor that is typicaly found in industrial environments like automation, medical, oil&gas etc. They are extremely precise, very smooth, have instant torque and other exciting mechanical properties. In our application we are just spinning a mechanisim and taking one picture. But this motor will provide an exact time signature for …
Continue Reading...
Here is a test scan to see what kind of frames I can produce on the current camera/lens set up. When I come to fully digitise this small piece of movietone (1.19:1) format Nitrate I will frame the picture area only.
Continue Reading...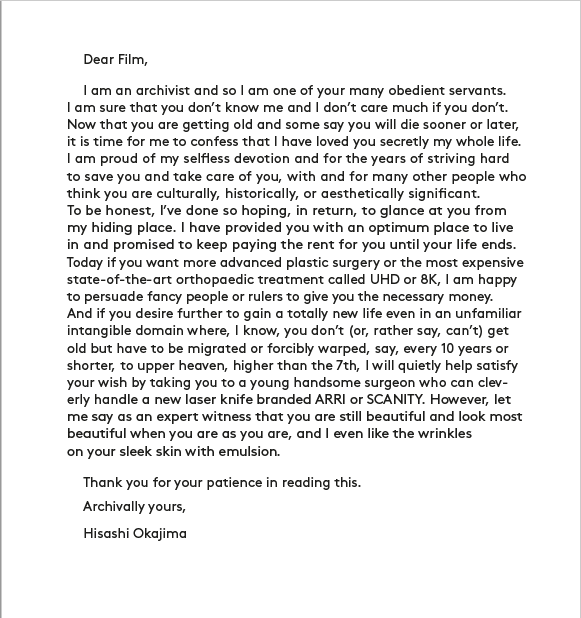 I really like Hisashi Okajim's 'letter to film' taken from the issue 89 of FIAF Journal Of Film Preservation.
Continue Reading...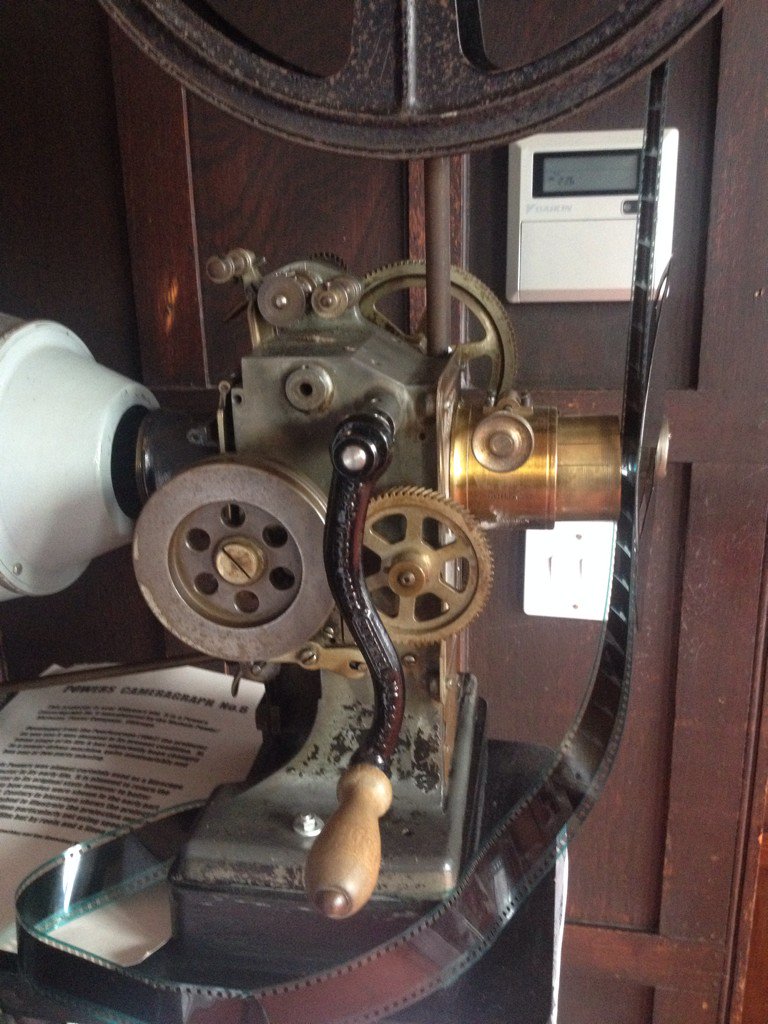 I'm really excited about getting hands on with the Curzon Cinema's (in Clevedon, England) fine collection of projectors and other Cinema apparatus. I first contacted them in 2011 about my idea of doing an 'Artists Residency' IN the collection to explore creative projects, repurposings, workshops, events and experiments that all utilise and respond in some way to the objects moving …
Continue Reading...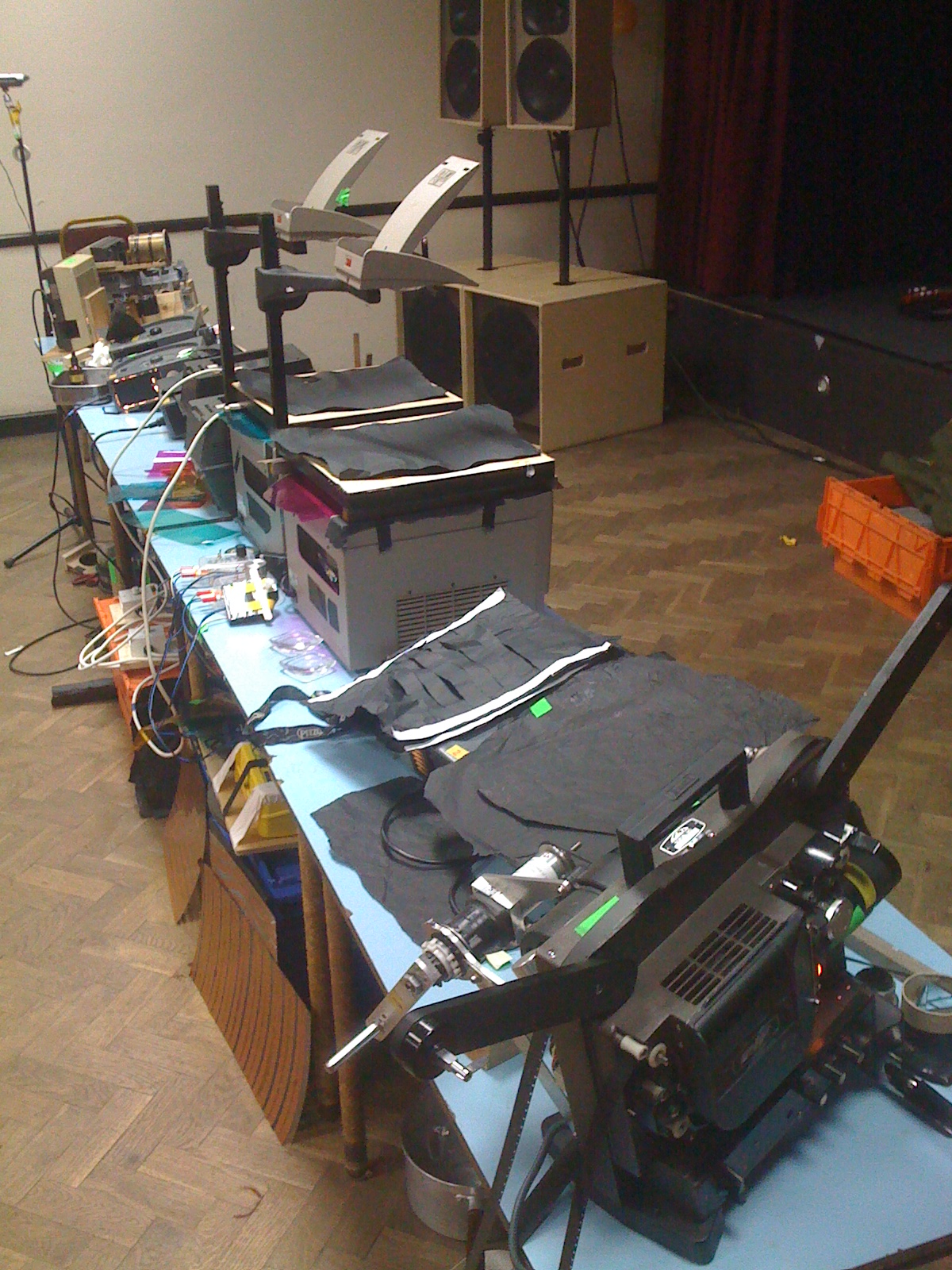 Heres some video clips of the light shows James and myself were doing for MV&EE back in 2011
Continue Reading...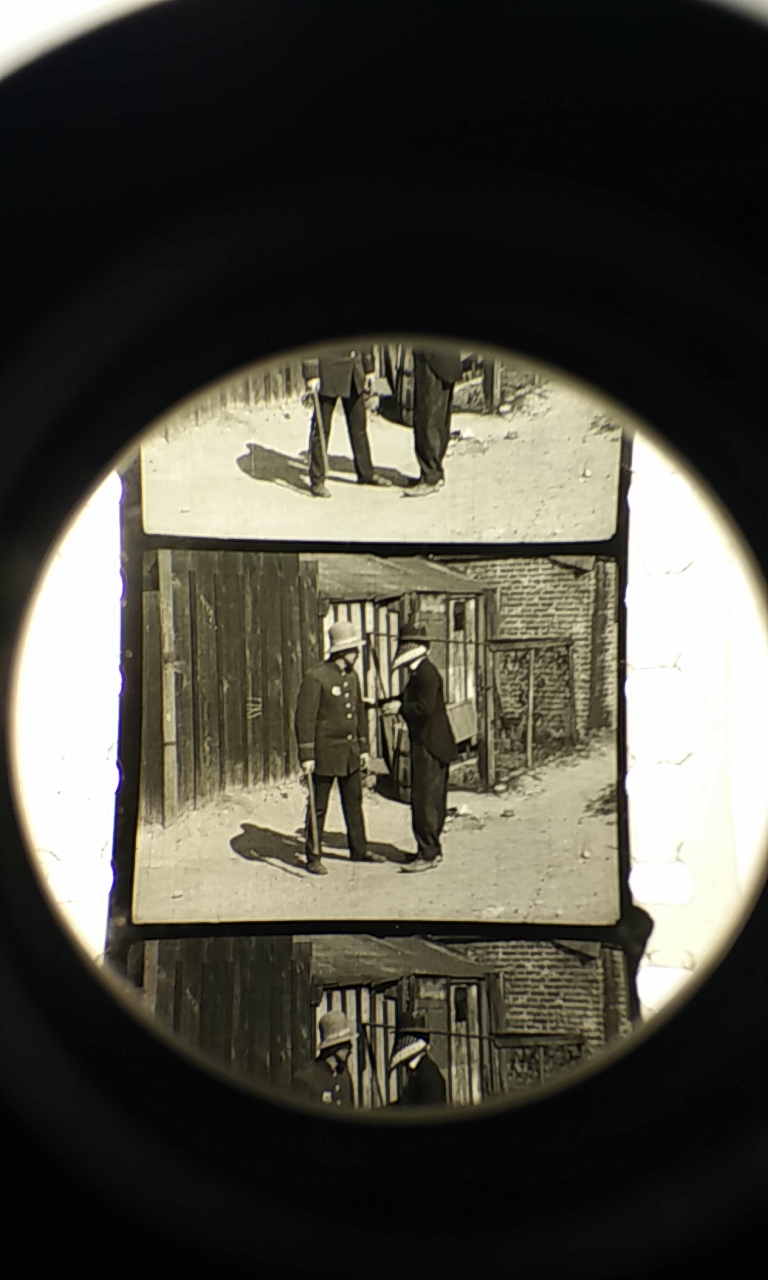 The pieces of Nitrate I'm digitising are actually a Billy West short called 'Blind Mans Buff'. Billy West was Charlie Chaplins greatest impersonator.
Continue Reading...